The missing teeth affect not only the appearance of your smile but also your oral health. It could cause complications in the future, like an impaired bite, jaw pain, and shifting of teeth. If you are seeking treatment options for missing teeth, Modern dental of Manhattan offers high-quality dental implants, which could be a permanent tooth replacement treatment option.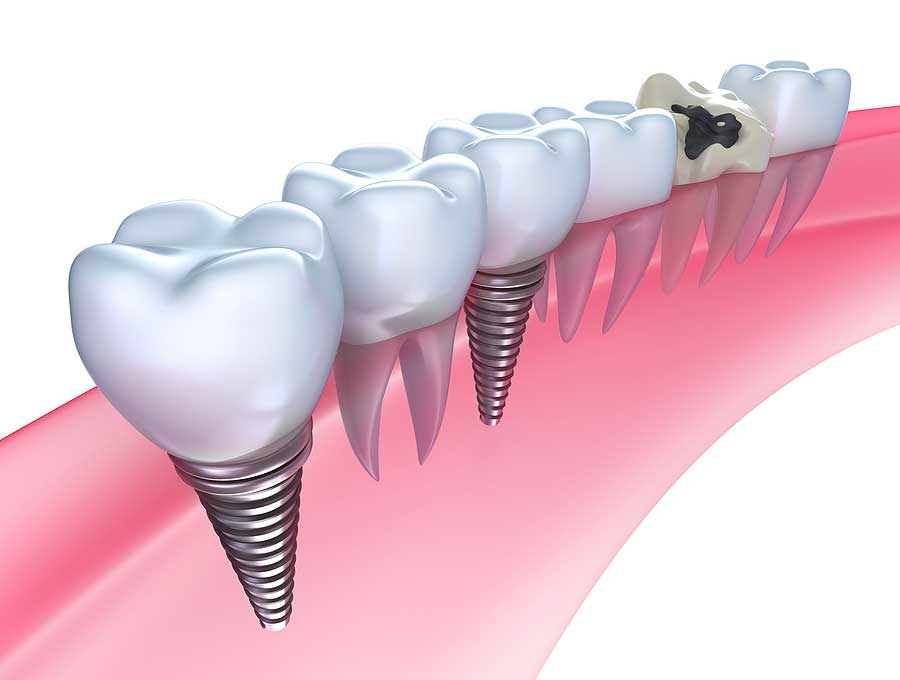 Why are dental implants used?
Dental implants are a permanent replacement option for a missing tooth or teeth to restore the appearance and health of your smile. Dental implants can be used to help:
Fill in gaps where you have tooth loss 
Enhance the way your smile looks 
Prevent the shifting of teeth
Maintain a healthy bite
Preserve the surrounding tooth structure
What does the dental implant procedure involve?
The procedure for a dental implant involves the placement of permanent tooth structures by your dentist, i.e., the base, connector, and crown. At first, the dentist will insert the base, which acts as a tooth's natural root. Then, in a process called osseointegration, the jawbone and base fuse together.
As the treated area heals, the base properly settles in the jawbone; then, the dentist places the connector over the base. The connector also called an abutment, is the part of the implant where the crown will be attached. In some cases, the dentist installs both the base and connector within the same in-office visit.
In the final step of the dental implant process, the dentist takes impressions of your teeth to create customized teeth, which are attached to the connector. In order to make dental implants last over a lifetime, you need to follow proper maintenance and dental hygiene.
What are the benefits of dental implants?
Dental implants have numerous benefits, which include:
It can help in improving the appearance of your smile.
It will be a permanent replacement option for your missing teeth.
It provides long-lasting results.
It will prevent any future dental complications.
Call us 212-758-1000 or schedule an online appointment with our dentists for a consultation at our office in Madison Ave, NY.