Periodontal disease, also known as gum disease, is an inflammatory disease caused by bacteria that has the capability of destroying the gums and bone that support teeth. Recent studies state that almost half of American adults over the age of 30 suffer from gum disease.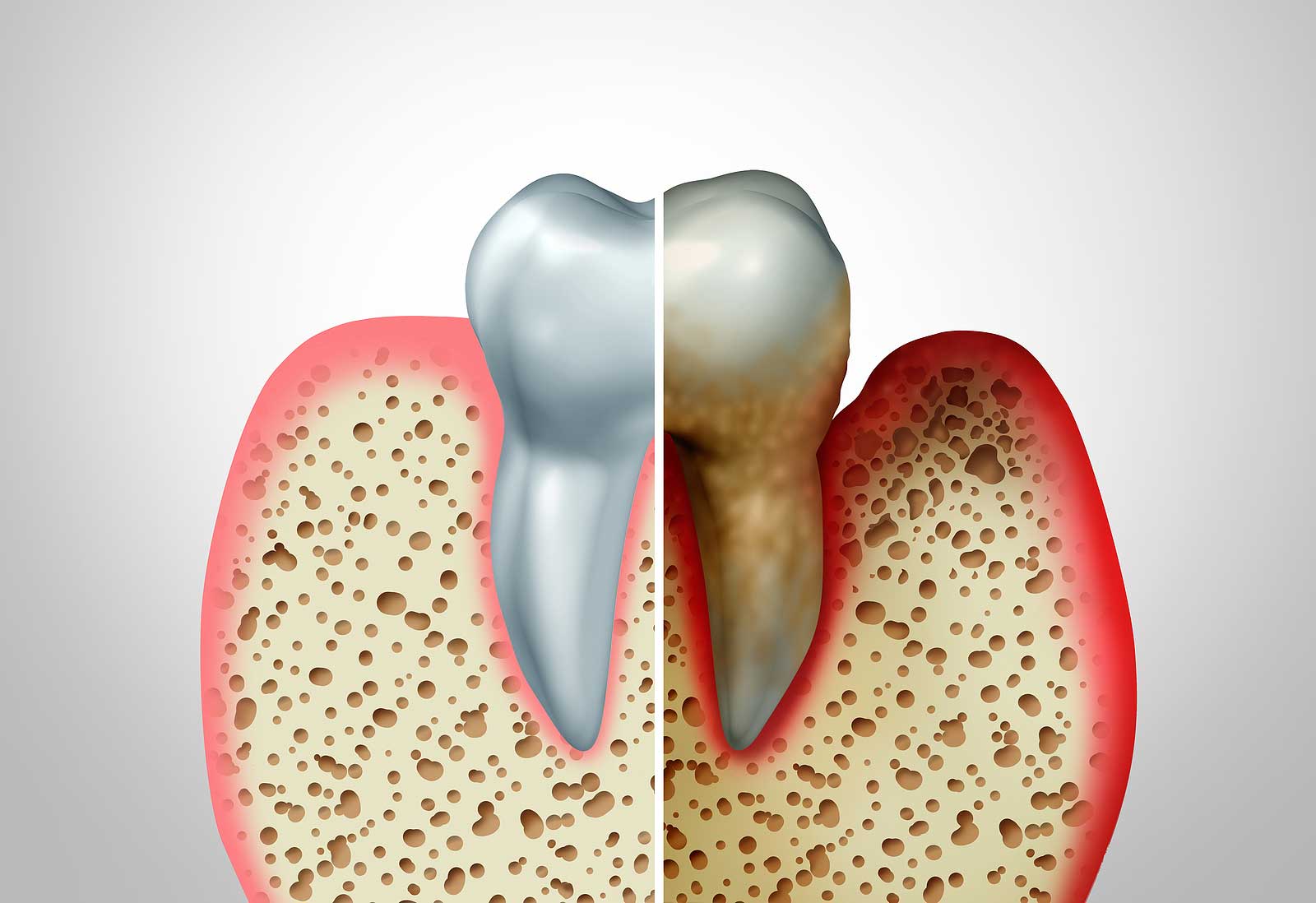 Why is oral hygiene so important?
Adults are at high risk of losing more teeth from gum disease than the cavities. The best way to prevent cavities and gum disease is with the habit of brushing and flossing. Bacterial plaque can lead to gum disease and decay. Plaque is a colorless, sticky film that can stick onto your teeth at the gum line. Due to various items we eat and drink, plaque tends to form on the teeth, and it should be removed every day through brushing or flossing. When the plaque isn't fully removed, it results in gum disease, tartar, i.e., a hardened form of plaque or other dental detriments.
What are the important factors affecting your gums?
The essential factors that affect your gums are as follows:
Smoking
Stress
Diabetes
Clenching teeth
Grinding teeth
Medications
Poor nutrition
What are the signs that show you may have gum disease?
The signs that show you have gum disease include the following:
Bleeding, swollen or red gums
Pockets between the gums and the teeth
Shrinking of the gums 
Teeth appear longer 
Increased tooth sensitivity and discomfort
How can you prevent gum disease?
You can prevent gum disease with effective brushing and flossing and also regular professional examinations and cleanings. Even with proper dental care, people can develop some form of periodontal disease, so it is necessary to have a professional intervention from the Modern Dental of Manhattan to prevent it from further progressing.
Call us 212-758-1000 or schedule an online appointment with our dentists for a consultation at our office in Madison Ave, NY.