Prosthodontics is a type of dental specialty recognized by the ADA. This field of dentistry is related to the aesthetic restoration and replacement of teeth. It includes crowns, bridges, veneers, inlays, complete and removable partial dentures, dental implants, etc.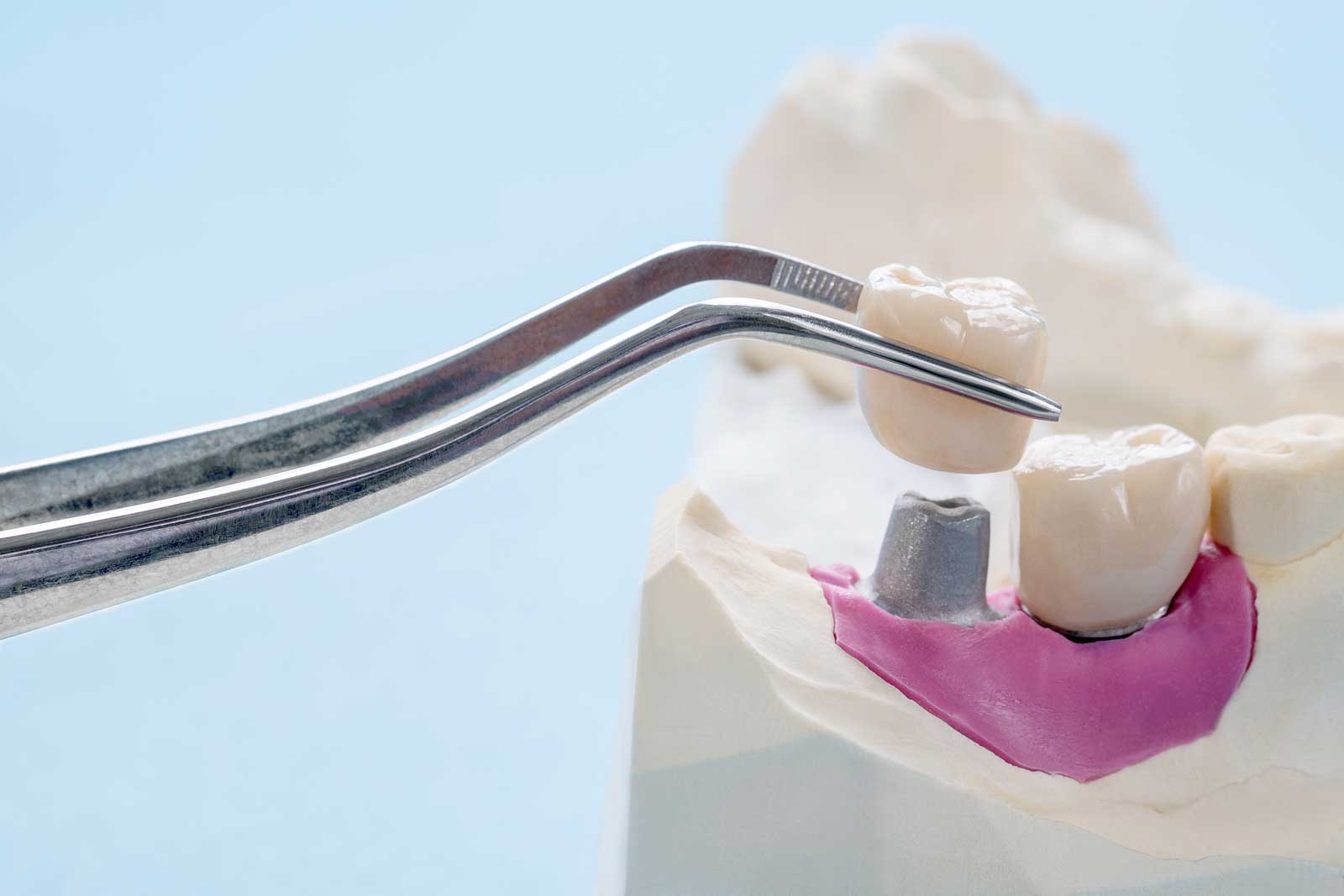 What are the common types of prosthodontic services?
The most common types of prosthodontic services include:
Dental Implants:  Dental implants help in providing a foundation for teeth replacement, which looks, feels, and functions just like your natural teeth. With dental implants, you can regain the ability to eat anything and smile confidently, also preserving the facial contours. The implants are tiny titanium posts that are placed into the jawbone where you had tooth loss. 
Porcelain Veneers:  Porcelain veneers are thin ceramic shells that directly bond to the front surfaces of the teeth. Veneers are an ideal option to improve your smile, and they are quite popular because of their simplicity and versatility.
Dentures:  A denture, also known as a complete denture, is a dental device that is inserted in the mouth, which helps in replacing natural teeth and also providing support for the cheeks and lips. They are held in place using the existing gum and jawbone tissue around the part where the teeth are missing.
Dental Crowns:  A crown is a metal or porcelain cap that covers a damaged tooth completely. The crowns fit the base of the gum tightly and protect the tooth structure. Dental crowns are a natural-looking, comfortable, and a long-time solution to the teeth that are cracked, broken, or excessively decayed.
Bridges:  A bridge is an appliance used for replacing missing teeth in which the artificial teeth are attached with the support of adjacent natural teeth. Bridges are either permanently attached that are called fixed bridges or are removable bridges.
Call us 212-758-1000 or schedule an online appointment with our dentists for a consultation at our office in Madison Ave, NY.